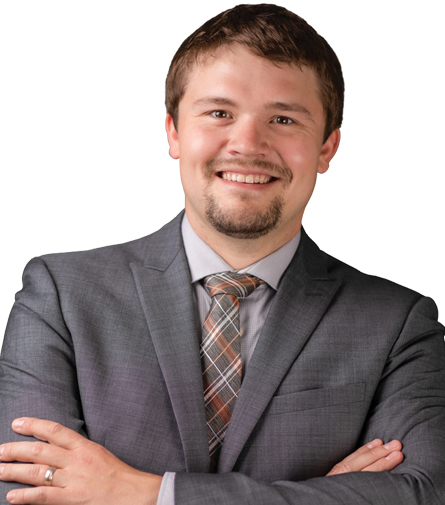 Jonathan Flanders, Co-Founder & Chief Innovation
Material management and circular design consulting is an emerging cost-saving and sustainable form of consulting. The concept incorporates nearly all facets of the value chain, while also finding synergies across the value chains of varying businesses, to form a value web. Circular Blu, a circular economic and social enterprise company, is trailblazing this new paradigm within the medical waste management sector with its range of sustainable, high-quality products for hospitals and consumers.
In an interview with MD Tech Review, Jonathan Flanders, Co-Founder & Chief Innovation of Circular Blu, elaborates how his company is at the helm of redefining the value of materials. Through innovative domestic repurposing solutions, Circular Blu creates sustainable products and domestic jobs.
What are some of the trends that you expect to have an impact in the Medical Waste Management space this year, and how is Circular Blu planning to leverage these trends and evolve?
Nearly three years ago, China banned importing certain types of solid waste and set strict contamination limits on recyclable materials. Until the ban, the US was exporting a large majority of the waste it generated to China. The strict contamination limits of the legislation were an essential ban on importing recyclables, leaving the US with far too much waste and too little infrastructure to process it. In the US, landfill capacity is decreasing at accelerating rates with tipping fees for MSW increasing proportionally. The state of incinerators in the US in turmoil as most are either decommissioned and/or are approaching the end of their 30-year lifespan. Essentially, we see larger volumes of waste generation with fewer options for disposal. We are also seeing the financial burden of managing increasing volumes of waste being placed on the hospitals. These trends are pushing hospitals towards environmentally preferable and circular economy products as part of their purchasing strategy to offset the increased financial burden of waste management.
Circular Blu has been leveraging these trends by demonstrating circular models in this industry that link all the components of a value chain. We have been positioning ourselves to be pioneers in the implementation of circular economy principles into this sector. Hospitals are realizing it is a strategic imperative to deciding to represent the best interests of their patients by choosing more sustainable methods of operating. The connection between environmental and patient health is becoming more recognizable, and hospitals are leveraging this concept in their marketing strategies to increase market share.
Finally, to address the elephant in the room, the COVID-19 pandemic has led to several trends causing waves in the industry. The proliferation of single-use plastics, especially in regards to PPE, has created an additional burden on waste management, coupled with increased operating costs stemming from safety precautions, decreased revenue from hospitals as elective surgeries were temporarily suspended or limited, as well as an explosive increase in the cost of freight.
Our ability to craft multi-beneficial partnerships can turn a recycling scenario that would typically be too expensive to justify into an economically sound marketing strategy
Circular Blu contributed throughout the onset of the crisis by domestically producing over 750,000 isolation gowns using 100% post-industrial recycled material. One thing that COVID-19 has demonstrated, is the importance of having domestic infrastructure for PPE as a matter of national security as we witnessed supply chains for PPE collapse. I am hopeful that purchasers will consider domestically-produced products over inexpensive imported products, which will lead to a more robust supply chain.
Furthermore, to help combat the increased waste, we are in various stages of planning recycling programs for a whole suite of single-use medical plastics that could potentially include non-surgical isolation gowns, 3-ply masks, and COVID test kit plastics. We are also working on circularity programs for drapes, pill bottles, and nearly a whole suite of medical plastics. Manufacturers of any medical plastics that are interested in recycling their products are encouraged to reach out.
In your interactions company leaders, what sense do you get of the challenges they face now in the Medical Waste Management space? How is Circular Blu effectively addressing these issues?
One of the main challenges from a manufacturer's perspective is, incorporating cost savings strategies via circular waste management principles into various aspects of the value chain. Many companies or hospitals view waste management as just an expense, but we view it as an essential tool for marketing and brand management. Circular Blu employs a host of strategies to create multi-beneficial systems to address and overcome pain-points and achieve financially-sound programs.
How is Circular Blu creating circular economy infrastructure and design principles to create sustainable products that improve the community and environmental health?
Circular Blu is and always has been a Circular Economy company. One of our business's fundamental principles is to examine the concept of waste and extract value from it. This value can come in many forms, whether directly collecting and converting waste into useful products, or crafting a compelling story around sustainable waste management practices that deliver brand and marketing value. From a medical waste management standpoint, our approach incorporates the product design and subsequent steps into the realm of waste management as all steps are unequivocally linked.
Our goal is to develop and support domestic infrastructure to accelerate the transition to a circular economy, which we believe is inevitable. China's National Sword Program, where China stopped accepting the world's recyclable waste, highlighted the US's inability to handle the waste produced here. The only long-term solution is to develop circular models, promote circular products, and reduce the use of linear models. We believe that domestic sustainable product creation that reduces our country's waste burden will provide an economic and environmental benefit to improve overall health. While we have long-term plans to develop domestic infrastructure, we also understand that the logistical best-case scenario depends on decentralized systems. We believe in utilizing existing infrastructure via partnerships whenever possible.
Could you please cite a case study on how you have enabled the client to overcome hurdles and attain desired outcomes with your innovative array of solutions?

Sterilization wrap recycling value web

Sterilization wrap recycling solutions is most likely what Circular Blu is best known for. The methodology employed in making the whole process work has become a pillar of our success. Furthermore, it is the first circular economy project that we undertook in the healthcare sector. Through a series of multi-beneficial domestic partnerships that fall within a value web of synergistic business collaboration, we have successfully brought a series of circular products to market made from recycled sterilization wrap. We started with upcycling sterilization wrap directly into reusable tote bags, and have since expanded the offered products product offerings and types of recycling programs greatly.

Now we offer lines of patient belonging bags made from recycled sterilization wrap using automated machinery to help drive the cost down. This allows for hospitals to replace single-use patient belonging bags with reusable ones made from their own recycled waste streams. This places a promotional item directly in the patient's hands that embodies the hospital's strides towards patient and community health through sustainability. We also enable QR codes right on the bag that links to a hospital's Circular Story, as we like to call it. We have also used this process for maternity bags, where instead we link the QR code on the bag to educational resources, such as lactation education, which helps educate the patient and drive website traffic to the hospital's site.

According to you, what are the distinct features of Circular Blu /differentiating factors that give it a competitive edge?

Circular Blu looks at medical waste management through a different viewpoint than its competitors. We focus on circular design solutions, a challenging field to bring into the medical waste management sector. Furthermore, we offer programs to create a circular program for a customer where we collect waste from a client and create products such as promotional bags directly from it. The marketing value of embracing the circular economy cannot be understated, and we are quite possibly the only firm that can collect waste from a client and create circular economy promotional products directly from it. Our ability to craft multi-beneficial partnerships can turn a recycling scenario that would typically be too expensive to justify an economically sound marketing strategy.

What does the future hold for your organization? Any footprint expansion plans or platform enhancement strategies that you can shed light upon?

Circular Blu is planning on building out a facility that brings several facets of the whole picture under one roof. We would describe it as a medical plastics circularity facility where we would take in waste and produce actual products from it under one roof. We are developing products and processes included in this facility so that we don't have a disconnect between taking on overhead and demand for products. The facility would take in waste and produce products directly from those materials. Until the time where this future goal becomes a reality, we plan to create as many circular models as we can and prove their financial viability. We bridge our consulting offerings with our manufacturing and product creation, and we plan to continue to develop our offerings.